Escape tourism | Embrace nature
Ranging from 1500 to 2000 sq. ft., each of our trio of fjord lodges contains three fully ensuite king size bedrooms. A private sauna and jacuzzi-terrace are set around the open-plan dining space, which is equipped with a complete villa-style kitchen. The lounge, which extends out over the water, is framed by floor-to-ceiling windows on two sides. Here, the company can gather in comfort around the fire, listening to the slap of waves against the harbor wall, gazing out across the fjord to the mountains glittering in the distance. Adjoining each lodge is a boathouse where your own private fishing boat hangs ready, as well as a gas grill with a furnished veranda for open-air dining.
The lodges were designed by closer-to-nature specialists Stein Halvorsen Architecture – the team behind the iconic Sami parliament. Artwork from renowned Norwegian contemporary artists Thor-Arne Moen and Christian Voss adorns the walls, commissioned to complement the mood and history of the individual buildings. No expenses have been spared with the furnishings, selected in consultation with a specialist interior designer and made to order in London. From soap dispensers to door handles, we've brought even the smallest refinements into harmony to help you feel at home in your own private hotel on the fjords.
The Fisherman is our flagship lodge. It's the largest of the three, decorated in blue and silver coastal shades to give the impression of drifting gently on the open water.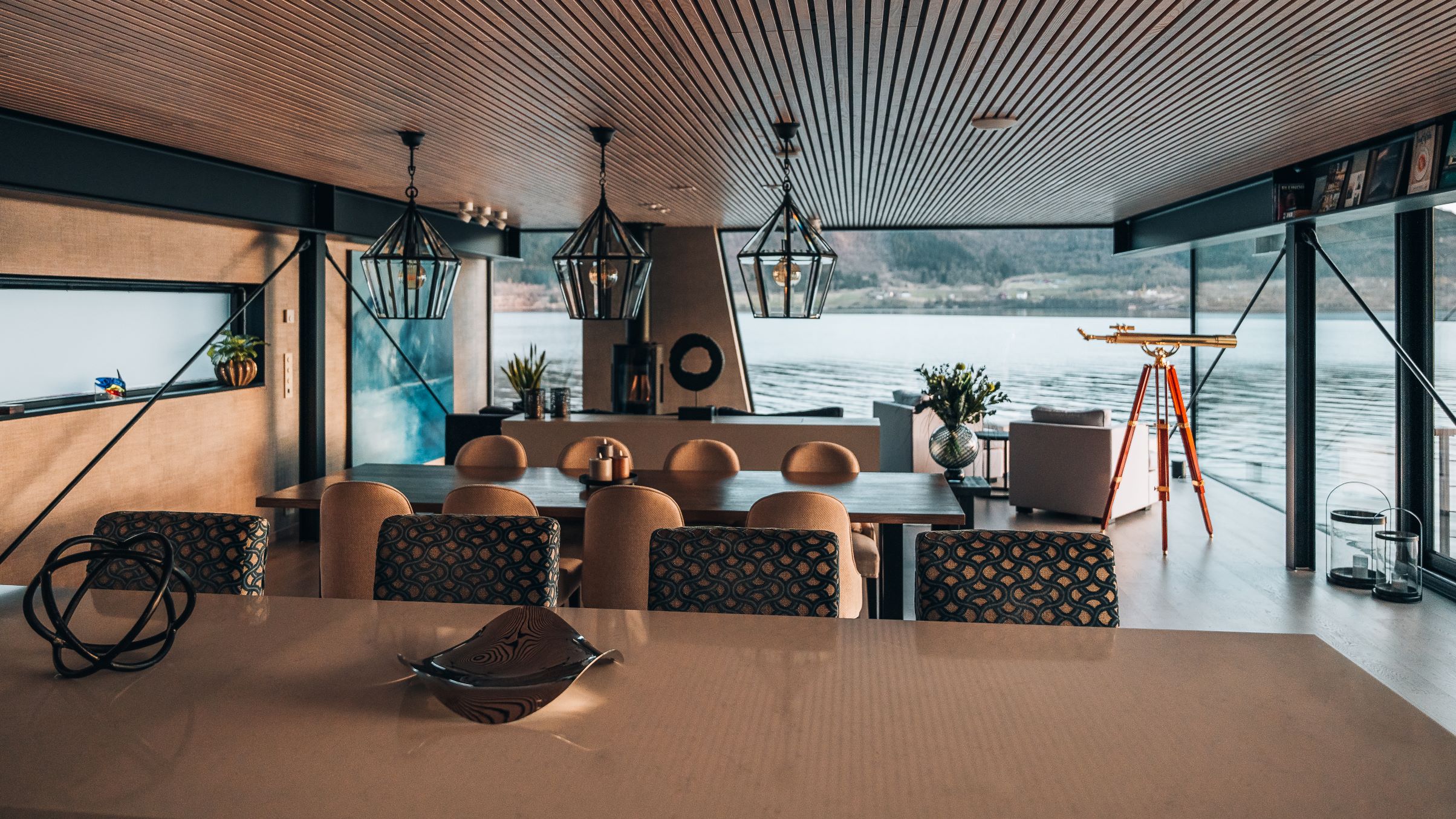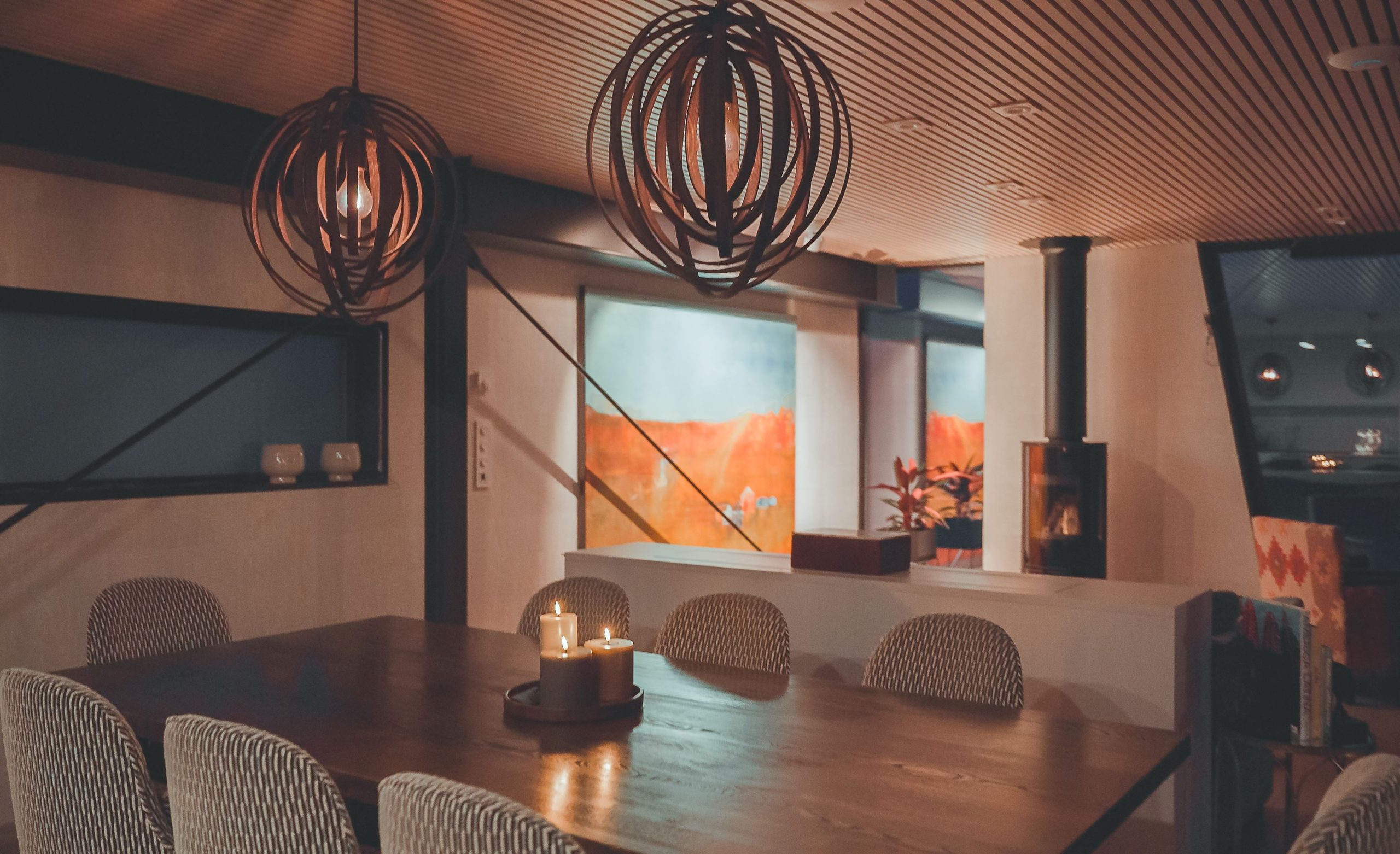 This lodge creates a slice of Argentina on the fjords, with its spicy rhythmic décor, bullhide bedspreads, and hand-picked treasures such as the authentic goucho belt and knife on the windowsill.
Kong Ring was a Viking chieftain, whose luxurious feasting, friendship and generosity won him a place in Norwegian folklore. This lodge is also named in his honor, and decorated in a Viking style with a circular chandelier over the rustic dining table.