TunheimsFjørå Lodge is a High End fjord cabin rental situated in Fiskå, a village in the Vanylven municipality on the west coast of Norway. The cabins are cantilevered over the beautiful Vanylvs Fjord, and their unique architecture gives a feeling of floating above the water. Each cabin has three bedrooms with their own ensuite bathrooms, a sauna, a terrace with a jacuzzi and more! 
Our cabins are designed by Stein Halvorsen Arkitekter.
The art inside the cabins are made by: 
We at TunheimsFjørå Lodge want to offer our guests an experience out of the ordinary. Our goal is that a stay with us will bring our guests closer to nature and to themselves, in a place free from mass tourism and the hustle and bustle of everyday life. 
We take care of you personally and exclusively during your stay with us.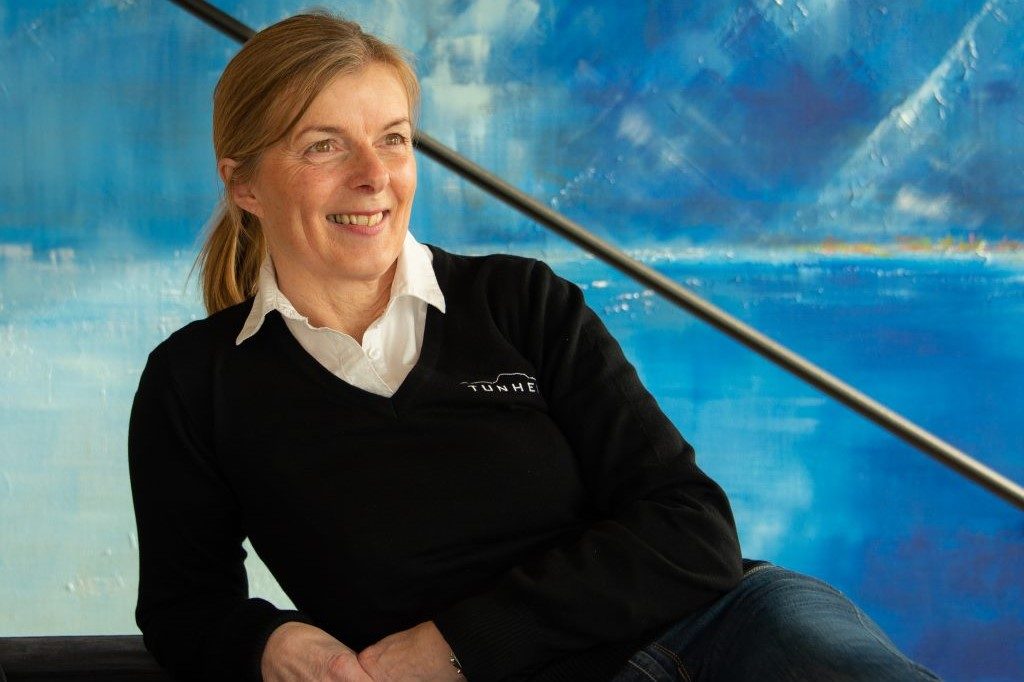 Edel Kristine Ruud Barstad
General Manager/Concierge
Edel will be your concierge during your stay with us. She is helpful and kind, and always willing to help with advice and practical concerns.
Vanylven is a municipality in the Norwegian county Møre and Romsdal. The population is roughly 3,200 people, spread over 385 square kilometers. Fiskå is the centre of Vanylven and has approx. 500 citizens.
In Fiskå there are hair dressers, pharmacy, medical services, food stores, liquor store, beauticians, a masseuse, and a public library. There are also amazing views and hiking trips in the area.
Flights from Oslo to Ålesund - 50 min
From Ålesund Airport:
Taxi to the ferry terminal Valderøya – 10 min
Express ferry to Hareid – 20 min
Pick up at Hareid with Tunheims Fjørå`s own car upon request – 1 hour drive
Total travel time from the airport: 2.5 hours
Flights from Oslo to Ørsta/Volda - 1 hour
From Ørsta Airport:
Pick up with Tunheims Fjørå`s own car upon request – 1 hour drive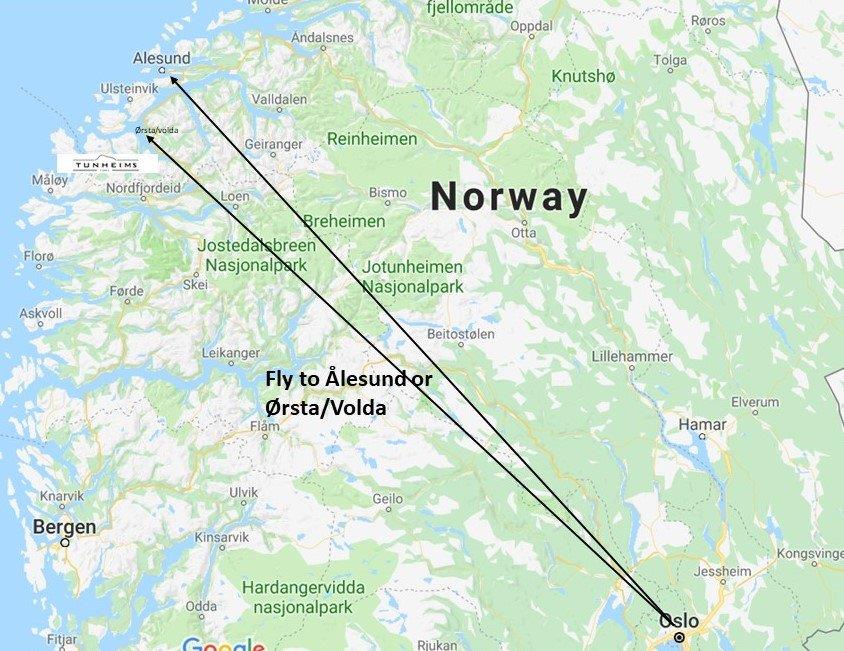 Do you offer car pickup and drop off service?
Yes, you can request to be picked up by Tunheims Fjørå`s own car service as far as 60 km away. Pickup is not included in the cabin price.
Meals are not generally included, but we strive to accommodate any requests you might have. If you want us to provide meals, simply contact us and we will work out a solution that suits all.
Do you have internet connection/Wifi?
Yes, all the cabins have free Wifi.
Can I take pictures and share on social media while I'm there?
Of course! We encourage you to take pictures and share on social media.